What is Leadership Webinar?
Leadership Centre's belief is that like in every other learning, Leadership Development also requires periodic reinforcements in the form of actions and practice. Practice involves, Trying, Trials and Practice that make the journey refined with each attempt making it more effective.
Leadership is a social skill. Socially aware people shape the thought, emotions and actions of others better. The key to social-awareness is self-awareness. Webinars have become an effective tool in making both self awareness and social awareness happen.
Request for a webinar on the topic of your choice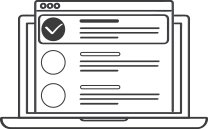 OR
Choose from our available/popular webinars and sign up to connect with our speakers

Available Webinar
Open Webinars are not available.
Popular Webinars
Minimum 10 participants need to be registred to conduct webinar
Popular Webinars are not available.
Request for webinar
Engage with our speaker on the topic of your choice