Testimonials
Know about
Know from
Interested in
Leadership Centre has played a key role in enriching our senior team on nuances of leadership and guided us in implementing a new performance based compensation package. They handheld us through the entire process and thus helped us initiate a cultural change in the organisation. The whole experience of working with a well-knit team has been great
Satheesh P K
Senior Vice President
Federal Bank
Leadership Centre is one of the best-in-class learning centres I have ever seen in India. It has world-class infrastructure, and provides an environment to learn without any distraction. At Bharti AXA we wanted to create a program for HR team to help them be strengthen their HR Business Partner skills. The program was well conceptualized and meticulously planned to give a world class experience to the participants. The participants learnt immensely from this experience, and it is visible from their quality of work. Due credit goes to Ram Kumar for creating such a platform dedicated to building Leaders for tomorrow.
Mousumi Roy
VP - Learning, Talent & Organisation Development
Bharti AXA Life Insurance Co. Ltd
Learning with Ram and his colleagues at Leadership Centre has been an enriching experience. His approach is a refreshing antidote to the feel-good, "seven steps to heaven" take on leadership. With a knack for unravelling and examining the bare-knuckle leadership challenges that every leader faces, he works with his participants to evolve un-orthodox yet practical ways of understanding such dilemmas, determining the canvas of strategic choices the leader has, and deploying them in full awareness of the impact of such choices. Leadership Centre is a valued partner in L&T Financial Services' endeavours in the domain of leadership development.
Sunil Prabhune
Chief Executive- Rural, Chief Human Resource Officer
L&T Financial Services
Leadership Centre, Ram and his wonderful team, are a bunch of really passionate individuals who want to create a difference. Our summer internship program, with 60 summer trainees who were so excited to hear the stories Ram brought to the table, and it really opened their minds. Whom so ever mentioned that millennials don't learn so easily, is mistaken, it is just the format that is needed to ignite them.
Rajkamal Vempati
Executive Vice President Head – Human Resources
Axis Bank
We have used the facility and the designs for our middle level leadership programs and we have also developed our senior level leadership program where Leadership Centre is a great partner. Ram, being a practitioner, has brought a lot of views on the table which has helped us. Leadership Centre has become a strengthened arm of our organization.
Shanta Vallury
Head – Branch Banking and Distribution
The Ratnakar Bank Limited
It has been a wonderful journey. Words cannot express how people have felt after the program and there has been tremendous feedback from all across. Something which really stands out is that Leadership Centre really takes efforts to understand the context of the organization as well as its teams. The understanding that one gets before beginning the program, and tailoring the message looking at the context and making it appealing for that audience has really been fantastic and worked very well for Sun.
Leena Sahijwani
Vice President HR- Global R&D and Quality and Head Talent Management
Sun Pharmaceuticals
Leadership Centre started partnering with us a year back with the commitment to move the needle across the organizational practices As the first step, in the Leadership Development Program, partnered by them, they have gained the confidence of the Leadership at IL&FS by making the Organization's agenda as their own and have kept the momentum going With Mr Ramkumar at the helm of it, it is not surprising that they deliver much more than the scope of the assignment and beyond
Sudakshina Bhattacharya
Executive Vice President and Head HR
IL&FS Financial Services
I wish to personally thank you and your team at Kautilya for the excellent service provided. We found the centre very well-stocked with all the latest training technology. The layout of the centre, training rooms & breakout rooms as well as the food/lodging service were of high quality & went a long way in bringing out a superior learning effectiveness. Supriya , Sohan and rest of the team very well co-ordinated for all the pre arrangements & supported extremely well during the programme . Our participants thoroughly enjoyed the sessions & the time spent at Kautilya. We look forward to holding more sessions at Kautilya Centre in the future and would also welcome the opportunity to have you with us during one of our sessions.
Savita Pisal
Human Resources Manager
Shapoorji Pallonji Infra Capital Company Pvt. Ltd.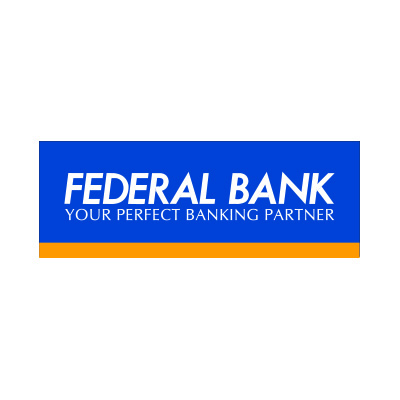 The great thinker Aristotle had once said, "Excellence is an art won by training and habituation" Indeed, we attend each training with the intention of winning the art of excellence in what we do and make it a habit. The purpose of training is to provide you with inputs to adjust your focus on the skill sets required in your professional life to achieve the BIG (Business and Individual growth) aim in your life. Certainly, Mr. Ramkumar has gone one step ahead in this regard. He made me rediscover the leader in me. The training was so genuine that the lessons he gathered from his own life experiences helped us answer many questions we face in our everyday life. He could successfully develop a passion in all of us about the training. The small games and activities we played and the post analysis of it help us have a deeper understanding of the leadership challenges we face. If I am asked to explain his method of training in one word, I would put it as nothing but "passion". He is a successful trainer because at the end of the training program he made us all passionate about our work through the lessons he imparted. The ambience of the leadership centre was also amazing. The stone statue of 'Palazhimadanam', the photographs taken during the construction stages of the Centre, the responsible staff, well arranged rooms and courteous supporting staff, all stand as a testimony to the leadership skill he possess and the level of competence he tries to inculcate on his disciples. One of the best things I did in my life in 2017 was to attend the training session of Mr. Ramkumar, not once but twice. It opened many doors of self-realisation in front of me. Doors which were hitherto there but closed till I met him.
Pramod P B
Assistant Vice President & Branch Head
The Federal Bank Ltd.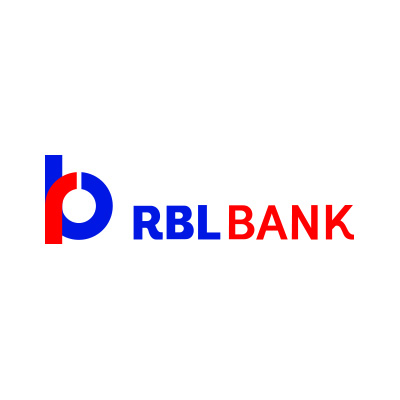 ABOUT KAUTILYA LEARNING
Shridhar Khochikar
Head - Complaints Management at RBL Bank
RBL Bank
"I am sure you would be watching the United display with a greater degree of satisfaction than last many weeks. I would like to thank you for the entire training session we had with you, The whole session was supremely gratifying, There were several facets of the training program that I could relate to at work and knowingly and unknowingly have started practicing some of them, I loved the exercises we had this time and the last time. Unfortunately I missed the one on one interactions due to my travel plans, but the two training sessions more than made up. To top it all, I think the Learning centre is a great place to be in as an experience too, We loved the food and hospitality as well. Your entire team is awesome and I give them all compliments for some great work to give us all such a great rich experience."
Rohit Mohan
Family Office Coverage and Advisory
Centrum Wealth Management Limited
Talking About the Kautilya Learing Centre and Facilities
Romit Mufti
Head HR - Private Wealth Management
Edelweiss Wealth Management