Testimonials
Know about
Know from
Interested in
To top it all, I think the Learning centre is a great place to be in as an experience too, We loved the food and hospitality as well. Your entire team is awesome and I give them all compliments for some great work to give us all such a great rich experience."
Rohit Mohan
Family Office Coverage and Advisory
Centrum Wealth Management Limited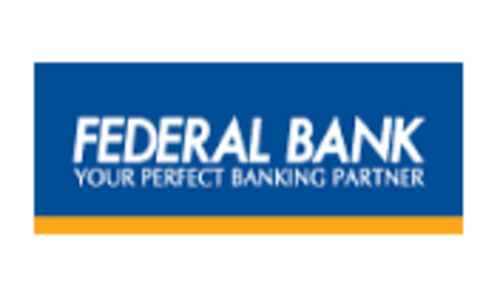 Leadership Centre has played a key role in enriching our senior team on nuances of leadership and guided us in implementing a new performance based compensation package. They handheld us through the entire process and thus helped us initiate a cultural change in the organisation. The whole experience of working with a well-knit team has been great
Satheesh P K
Senior Vice President
Federal Bank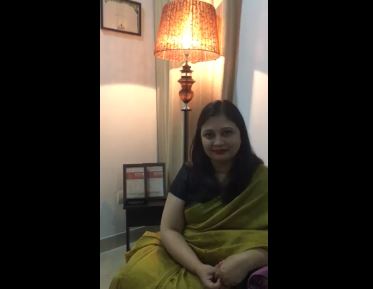 Talking about Kautilya Learning Facilities
Pia Some
Human Resources at SMEcorner
SMEcorner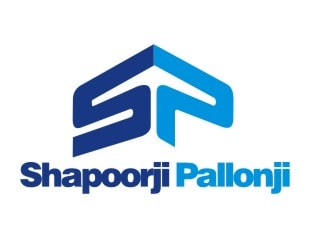 Leadership Centre's process of co-creating the design and joint delivery brought the organizational context which is critical to make the learning practical. The instruments used in the one-year long intervention, have the flavour of an experienced HR and business leader, and of standards which may international firms would be proud of.
Vasant Sanzgiri
Group Head, Human Resources
Shapoorji Pallonji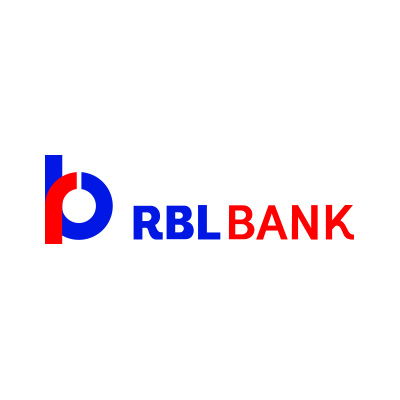 We have used the facility and the designs for our middle level leadership programs and we have also developed our senior level leadership program where Leadership Centre is a great partner. Ram, being a practitioner, has brought a lot of views on the table which has helped us. Leadership Centre has become a strengthened arm of our organization.
Shanta Vallury
Head – Branch Banking and Distribution
The Ratnakar Bank Limited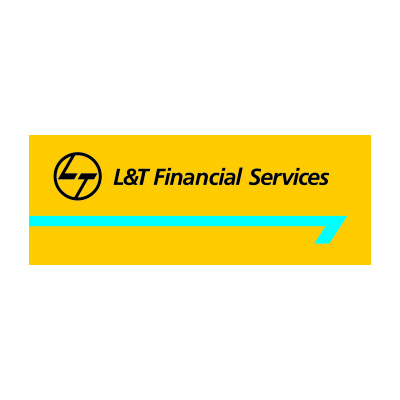 Learning with Ram and his colleagues at Leadership Centre has been an enriching experience. His approach is a refreshing antidote to the feel-good, "seven steps to heaven" take on leadership. With a knack for unravelling and examining the bare-knuckle leadership challenges that every leader faces, he works with his participants to evolve un-orthodox yet practical ways of understanding such dilemmas, determining the canvas of strategic choices the leader has, and deploying them in full awareness of the impact of such choices. Leadership Centre is a valued partner in L&T Financial Services' endeavours in the domain of leadership development.
Sunil Prabhune
Chief Executive- Rural, Chief Human Resource Officer
L&T Financial Services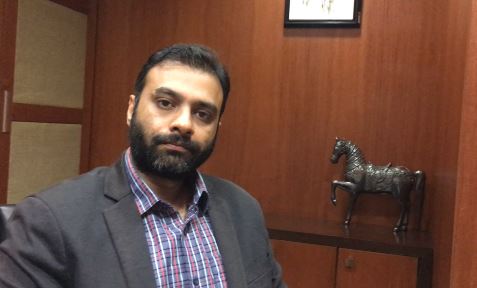 Talking about Kautilya Learning Facilities
Romit Mufti
Head HR- Private Wealth Management
Edelweiss Wealth Management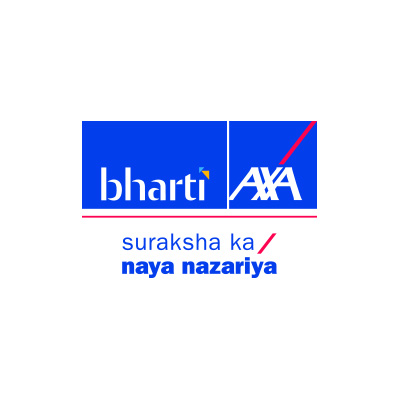 Leadership Centre is one of the best-in-class learning centers I have ever seen in India. It has a world-class infrastructure and provides an environment to learn without any distractions. At Bharti AXA we wanted to create a program for the HR team to help them strengthens their HR Business Partner skills. The program was well conceptualized and meticulously planned to give a world-class experience to the participants. The participants learned immensely from this experience, and it is visible from their quality of work. Due credit goes to Ram Kumar for creating such a platform dedicated to building leaders for tomorrow.
Mousumi Roy
VP - Learning, Talent & Organisation Development
Bharti AXA Life Insurance Co. Ltd
The program has really transformed me, it has created a big positive approach in me with more confidence and ability to think beyond the limits. I take out time whatsoever to help my colleagues to think in my line of thinking and create positivism and pass on the good things which I had learnt in my career and implement them in the real life, even if its office or home.
PRAVEEN KUNHIKRISHNAN AYATHAN
CHIEF DEALER - EQUITY
L&T Financial Services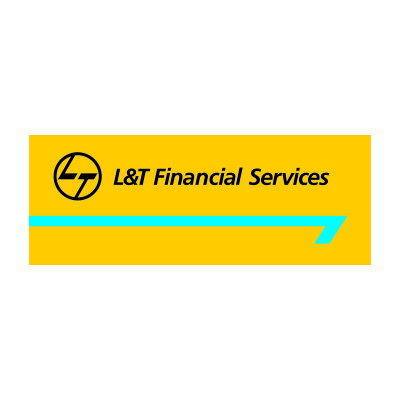 "Thank you for seeking our feedback. Here is what I feel, straight from the heart: ""I personally feel that the 'Transformational Leadership' session truly makes the participant introspect and take a deep dive into 4 key elements of leadership i.e. Using Power, Understanding Perspectives, Managing Risks & Interpersonal Dynamics. Mastering these fundamentals in-depth will indeed enhance every leader's horizon and thereby make a huge difference to his team and the organization at large. With Ram Sir as the torchbearer for this program, this intervention gives every participant learn the finer nuances of leadership dynamics from a wide array of flavors spread across geographies and evolutionary periods in world history.  Ram Sir's gigantic experience as an influencer and a thought leader in the field of human behavior is worth its weight in gold and plays a significant role in the success of this program. I would strongly recommend every leader worth their salt to take a dip in this ocean of knowledge and also look forward to my next learning experience with Ram Sir."
ANISH MASCRENE
HEAD - LEARNING & DEVELOPMENT
L&T Financial Services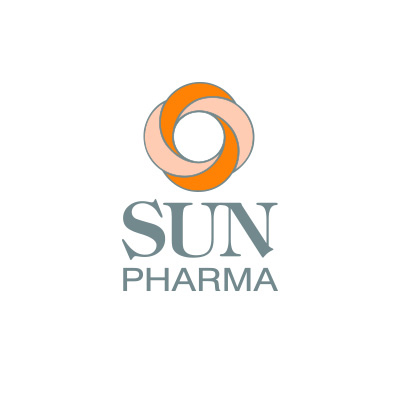 It has been a wonderful journey. Words cannot express how people have felt after the program and there has been tremendous feedback from all across. Something which really stands out is that Leadership Centre really takes efforts to understand the context of the organization as well as its teams. The understanding that one gets before beginning the program, and tailoring the message looking at the context and making it appealing for that audience has really been fantastic and worked very well for Sun.
Leena Sahijwani
Vice President HR- Global R&D and Quality and Head Talent Management
Sun Pharmaceuticals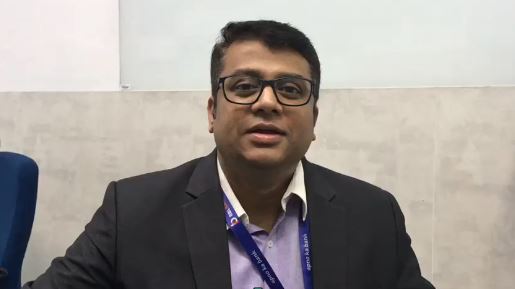 Talking about Kautilya Learning Centre and Facilities
Shridhar Khochikar
Head Complaints Management
RBL Bank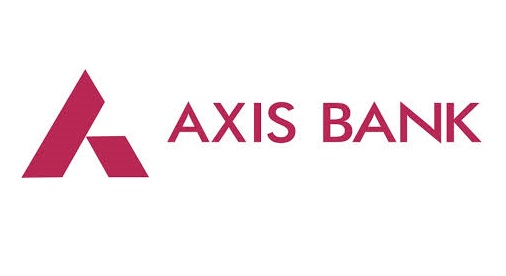 Leadership Centre, Ram and his wonderful team, are a bunch of really passionate individuals who want to create a difference. Our summer internship program, with 60 summer trainees who were so excited to hear the stories Ram brought to the table, and it really opened their minds. Whom so ever mentioned that millennials don't learn so easily, is mistaken, it is just the format that is needed to ignite them.
Rajkamal Vempati
Executive Vice President Head – Human Resources
Axis Bank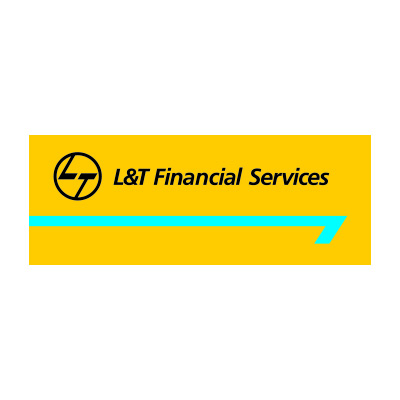 "For me this programme has been really helpful to understand my personality and my leadership style. More particularly, I found Mr.Ram's coaching and mentoring style as very impactful. He has a very bold and candid way of delivering lectures. Practical examples from his past experiences are very helpful in understanding the nuances and dynamics of corporate life, take responsibility for your actions and avoid getting trapped into victim consciousness. Personally for me the design of the programme is like having a mirror in front of me which helps me to understand my strengths & weakness and propels me to work upon my areas of improvement."
ASHWINI SHARMA
HEAD - RECOVERY TASK FORCE
L&T Financial Services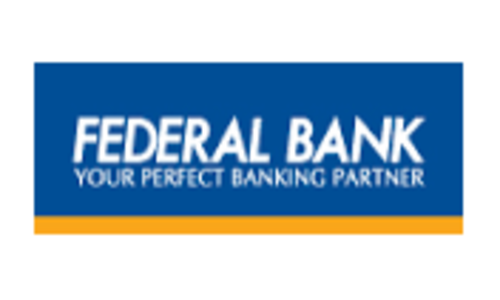 The great thinker Aristotle had once said, "Excellence is an art won by training and habituation" Indeed, we attend each training with the intention of winning the art of excellence in what we do and make it a habit. The purpose of training is to provide you with inputs to adjust your focus on the skill sets required in your professional life to achieve the BIG (Business and Individual growth) aim in your life. Certainly, Mr. Ramkumar has gone one step ahead in this regard. He made me rediscover the leader in me. The training was so genuine that the lessons he gathered from his own life experiences helped us answer many questions we face in our everyday life. He could successfully develop a passion in all of us about the training. The small games and activities we played and the post analysis of it help us have a deeper understanding of the leadership challenges we face. If I am asked to explain his method of training in one word, I would put it as nothing but "passion". He is a successful trainer because at the end of the training program he made us all passionate about our work through the lessons he imparted. The ambience of the leadership centre was also amazing. The stone statue of 'Palazhimadanam', the photographs taken during the construction stages of the Centre, the responsible staff, well arranged rooms and courteous supporting staff, all stand as a testimony to the leadership skill he possess and the level of competence he tries to inculcate on his disciples. One of the best things I did in my life in 2017 was to attend the training session of Mr. Ramkumar, not once but twice. It opened many doors of self-realisation in front of me. Doors which were hitherto there but closed till I met him.
Pramod P B
Assistant Vice President & Branch Head
The Federal Bank Ltd.
Beautiful design, course content is of great help to us not only in organisational setup but also personal life.
B Moharasundaram
Participant
City Union Bank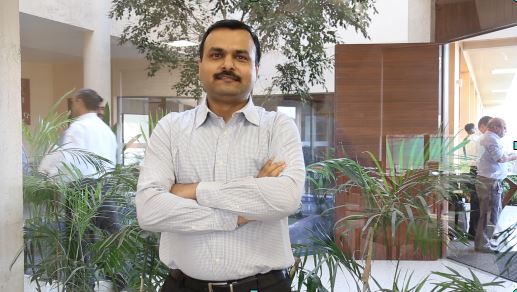 Talking about Kautilya Learning Centre
Manish Sinha
SVP and CHRO, M&M Automotive Business
Mahindra and Mahindra Limited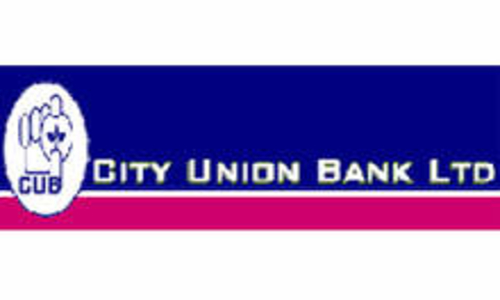 Mr. Ramkumar and Mr. Muralidharan taken classes about power thinking and risk appetite in a wonderful manner. The exercise session were also different and it is applicable to our workplace also
S Mathiyalagan
HR
City Union Bank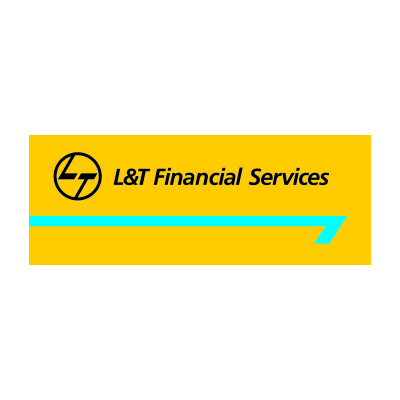 Program prepared us for next level of leadership. It re-inforced us to evaluate our ambitions and gave us tools to help us achieve those. Pre-work forced us to write concept papers which we never thought we could in such a manner. Group discussion on two unknown industries again made us aware that if we put our mind to it we are capable of lot more than what we think.Overall the program made me aware that I had already transformed into matured leader ready for the next leap ahead.
PRAGATI GONDHALEKAR
HEAD - INTERNAL AUDIT
LTFS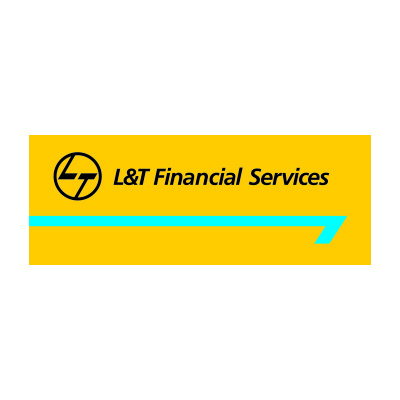 Every facility and service, beginning from the lecture halls, discussion rooms, conference room, open auditorium to rooms and dining facilities, at the Kautilya Leadership Centre is of a very high standard which facilitates open and easy communication, positivity and stress-free learning.
RAHUL DIXIT
HEAD - MARKET RISK
L&T Financial Services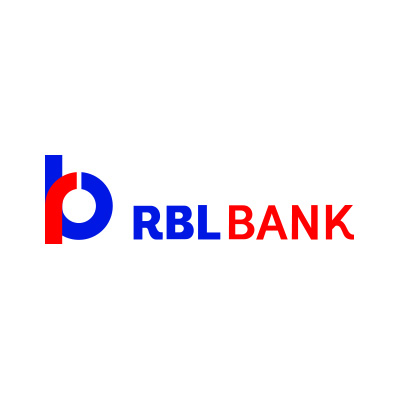 "A remarkable 7 days of high energy, insightful and realistic approach to modern leadership. Through various group activities, yoga sessions and other fun games, this training helped us truly realize the potential of teamwork. I want to thank Kautilya for creating this unique, memorable and personal experiences which will last lifetime. The highlight of the whole training was the Ram sir's session which was truly an enlightening one."
Rathindra Kundu
Management Trainee
RBL Bank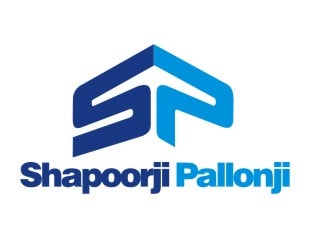 I wish to personally thank you and your team at Kautilya for the excellent service provided. We found the centre very well-stocked with all the latest training technology. The layout of the centre, training rooms & breakout rooms as well as the food/lodging service were of high quality & went a long way in bringing out a superior learning effectiveness. Supriya, Sohan and rest of the team very well co-ordinated for all the pre-arrangements & supported extremely well during the programme. Our participants thoroughly enjoyed the sessions & the time spent at Kautilya. We look forward to holding more sessions at Kautilya Centre in the future and would also welcome the opportunity to have you with us during one of our sessions.
Savita Pisal
Human Resources
Shapoorji Pallonji Infrastructure Capital Company Private Limited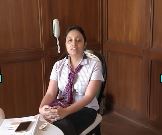 Talking about Kautilya Learning Centre and Facilities
Richa Pant
Sustainability Shared Value Enthusiast
L&T Financial Services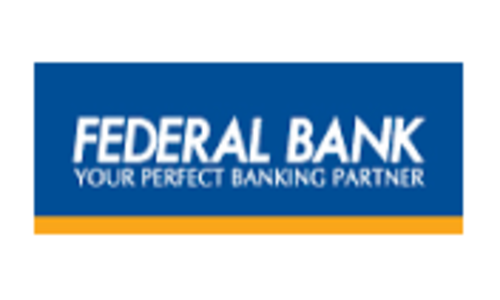 The two day training on leadership development at Kautilya Leadership Centre was a remarkable experience. The leadership message was delivered through various games and activities and stories of some heroic individuals which gave some excellent morals was the key method used in the entire training. The stay, food, ambience, the hilly view etc. is par excellent and provides inspirational vibes throughout the stay there. Kautilya Leadership Centre has indeed invested a lot in creating positivity and motivational air in their centre which itself creates a good mood and excitement in their leadership training.
Swati A Pandey
Assistant Vice President & Branch Head
The Federal Bank Ltd.
"My experience at Kautilya was out of this world. The facilities were top-notch and provided us all the comforts. It is second to none when it comes to infrastructure, be it the meeting rooms, the game room or the amphitheater. It was great to attend a session conducted by a legend like Mr. Ramkumar. The session was a learning experience and has helped us in our journey into the corporate world."
Prajesh Gupta
Senior Management
RBL Bank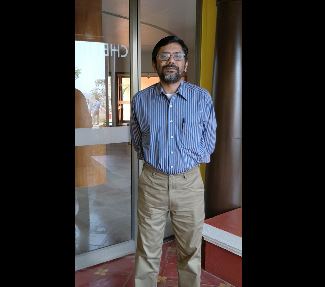 Talking about Kautilya Learning Centre and Facilities
Ganashyam S
Director
Centrum Wealth Management Limited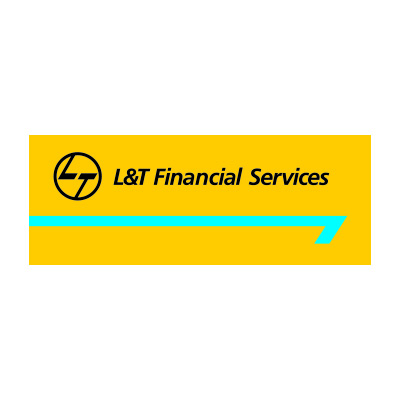 Firstly, the program is conducted without the usual power point presentation style, which has been the key strength / highlight of the program. Secondly, our Trainer, Mr Ramkumar shares his personal experience while taking us through the session, which makes the program very practical.
SANJAY SACHDEV
HEAD - CENTRAL TEAM
L&T Financial Services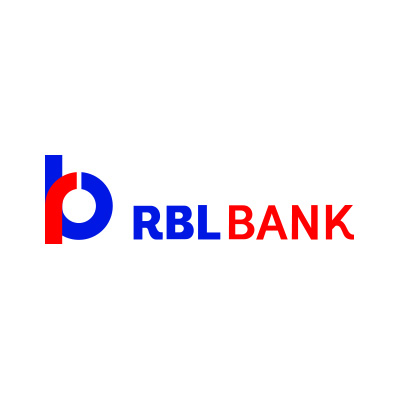 Nestled in the foothills of Western Ghats, the facility added a splendid experience to the induction. Away from the chaos of the city the learning and bonding which occurred here was incomparable. The comfortable room settings, hospitable staff and activity room are added attraction to this place. And of course the food compels you to visit again!
Divya Sagar
HR Management Trainee
RBL Bank
The program was well broken into various sections and all the aspects of leadership were explained in detail and some activity for all of us to do to understand it better. It didn't feel like a classroom training at all as the whole group was so much involved. There were so many queries raised, clarification asked, doubts cleared that the whole process became so joyous. Mr Ram was open to new ideas which came from the group and listened to various personal experiences the group had faced in their respective lives.
LALIT KISHORE SRIVASTAVA
MARKET DIRECTOR
L&T Financial Services

I am writing to let Kautilya know how much we appreciate the outstanding customer service that your staff provided on our visit in May 2022. Your staff was very attentive and helpful. The staff I interacted with, especially Mr.Vishal Dhoble, was very knowledgeable about your property and the hospitality rendered. You & your team have put together a great team that makes customers feel respected and valued. We would like to wish you All the Best for future & look forward to associate with your team in the future.
Rajesh Nargund
Assistant Manager-Administration
S H Kelkar And Company Limited

Quality of facilities is a critical component of success of any training program, and this is especially true in the current scenario when all of our programs are being conducted in-person. In that respect, Kautilya has been a great aid for many of our training programs, and we are delighted at our overall experience there! We have used Kautilya facility for various leadership programs this FY. We have conducted programs for various employee cohorts, ranging from top management to mid level managers as well as our internal high potential cohort. We have found it to be an extremely professionally managed facility which offers a peaceful learning environment for the participants and gives them the right ecosystem to indulge in classroom as well as group activities outside the classroom. The boarding and lodging are in fine taste, and give a warm vibe to everyone availing of these. These help in offering a holistic learning environment for the programs to be conducted. The team there has been extremely responsive and have attended to all our employee queries and have assisted them throughout the stay there. The feedback from the employees availing the services has been extremely positive and the overall learning environment as well as availability of extra-curricular facilities has ensured a smooth and effective conduct of our training programs. I would like to compliment the team on the set up and maintenance of this facility and would look for a long-term collaboration with them.
Nishant Mishra
SVP HR
HDFC Life
Watch Mr. Judhajit Das share his views on leadership and the experience with Leadership Centre.
Judhajit Das
Chief Human Resources, August 2023
ICICI Prudential Life Insurance