Ms. Aparna Nair
Practice Head - Leadership Development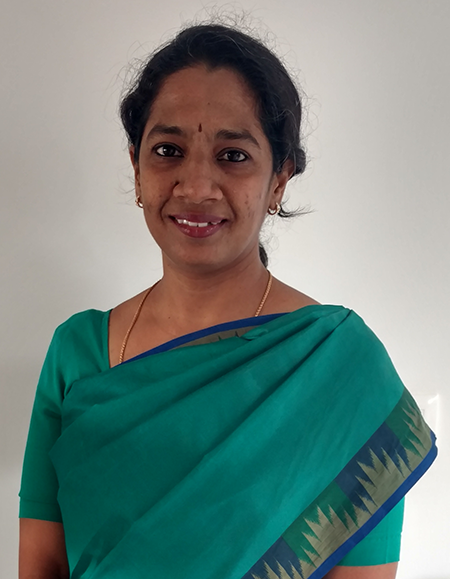 Aparna Nair is a Practice Head - Leadership Development with Leadership Centre with over 18 years of experience. At Leadership Centre she has in the past three years, contributed through facilitation and design from first principles in knowledge, skills and behaviour domain on the themes of personal and managerial effectiveness, leadership, performance and culture. She has also consulted in areas of performance management.

Aparna draws from her previous stints to bring value through her experience from roles essayed in large institutions and also from being a first-generation entrepreneur who has successfully worked with reputed names across industries.

She is an accredited trainer from SMR, Malaysia, and is a qualified user of the Myers Briggs Type Indicator with extensive experience of the OPQ (Occupational Profiling Questionnaire developed by Saville and Holdsworth Ltd.). Her understanding of business comes from the hands-on exposure she has in field sales, team management, credit operations, project management and branch operations. She has worked in areas of learning and development, performance management, human resource planning and instructional design for e-learning.

Aparna has held key responsibilities in establishments like ICICI Bank and the erstwhile Blue Dart-FedEx prior to starting her consulting practice where she engaged with organisations like Godrej & Boyce, National Collateral Management Services Ltd. (NCML), ICICI Prudential, Citi WAI, Wealth Advisors (I) Pvt. Ltd., WNS, I-mint (erstwhile) and Thyssen Krupp. At Leadership Centre she has worked with clientele that include Sun Pharma, RBL, Federal Bank, IL&FS, L&T Financial Services, Bajaj Allianz Life Insurance, ICICI Lombard, ICICI Securities and Lear Corporation.