Mr. R. Muralidharan
Practice Head – Leadership Development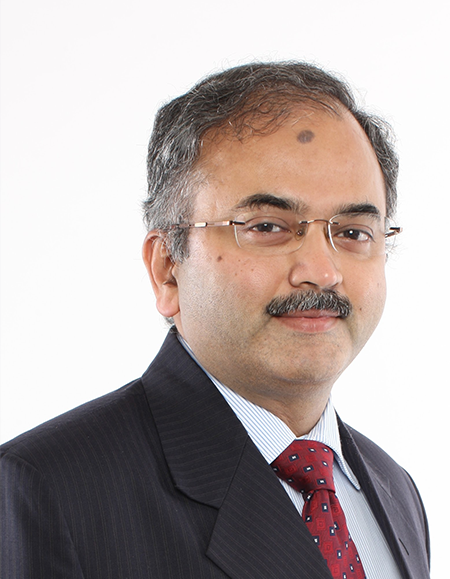 Muralidharan (Murali) has over 33 years of experience in the Banking Financial Services and Insurance Sector. Over the last decade, he has held CEO/COO / Top Leadership positions across institutions such as ICICI Bank, Dhanlaxmi Bank and L&T Financial Services.

His long tenures have been with the country's largest Public and Private Sector Banks - State Bank of India (9 years) and ICICI Bank (13 years). His wide experience spans Corporate Banking, Retail Banking, Branch and Digital Channels, Strategy, Technology, Operations and Transformational Projects in Customer Experience some of which were industry-first initiatives. At ICICI Bank, he was a part of the team that set up the Bank in 1994 and went on to become General Manager – Global Operations Group. His transformational work in Dhanlaxmi Bank where he was the President and Chief Operating Officer won him The Asian Banker Award in 2012.

He retired as the Group Head at L&T Financial Services (the Financial Services arm of the Engineering Giant Larsen & Toubro) where he led the Operations, Technology, Credit Mid office and Corporate Social Responsibility across the entire spectrum of Infrastructure and Project Finance, Retail Lending and Rural Finance, Asset Management, Wealth Management and Insurance businesses. Murali was the member of the Group Executive Council, the Apex Body of the group.

Through his career, Murali has been a part of Strategic and Leadership committees and has held Board Positions in the business and not for profit organizations. He was also the Vice-Chair of Customer Service Excellent Foundation. Murali has been a regular speaker in industry fora and facilitated sessions in leading institutions such as NIBM, TMTC and the like. Across the institutions he has served, Murali has actively been engaged in building and facilitating capability development, leadership development and functional training. Murali also has worked extensively with talent council of large organizations.

Murali holds a Bachelors degree in Mathematics, Statistics and Physics and a Post-Graduation in Economics from the University of Madras. He was a Gold Medallist in English while at college. His Professional trainings include courses from Wharton and an Executive Education Programme at the Stanford University Graduate Business School.