Mr. K. Ramkumar
Managing Director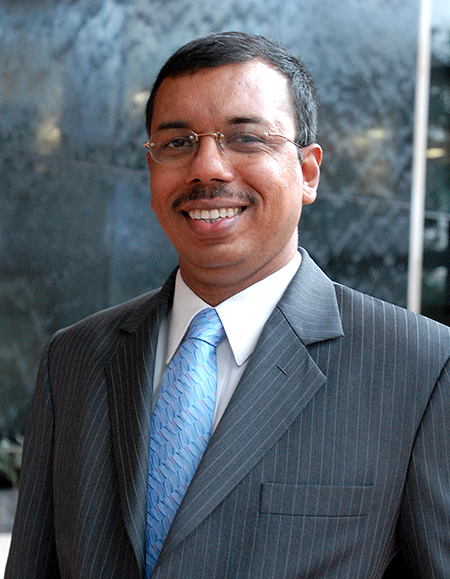 Mr. K. Ramkumar is the founder of Leadership Centre, an organisation dedicated to building world class thoug ht and practise in the domain of Leadership Consulting, Research and Development. Leadership centre rejects the exclusively style and skill based approach to understanding and developing leaders. It has its proprietary model on Leadership Development which believes that Leadership is a personal resource which we all have. It is by making individuals aware of their leadership resources and the enablement or limitations it places on their leadership abilities, we can develop leadership abilities. This is a personalised model.

Mr. K. Ramkumar retired as the Executive Director on the Board of ICICI Bank. He was on the Boards of ICICI Prudential Life Insurance and ICICI Ventures. Prior to his retirement he was the President of ICICI Foundation, ICICI Groups CSR arm.

Ram as he likes to be called has worked for Hindustan Aeronautics Ltd, Hindustan, Unilever Ltd and ICI prior to his 15 years long innings at ICICI Bank.

Ram's work over the last 32 years has been across wide range or roles HR and Business; yet his passion has been with respect to Leadership development with specific emphasis on how to help individuals expand their leadership capabilities and organisations strengthen their leadership pipeline.

He led this mission at ICICI Group which is widely recognised as the Leadership Factory for building a world class leadership pipeline. Ram jointly envisioned with Manipal Global Education and established the ICICI Manipal Academy for Banking and Insurance a project centred on discovering and grooming young leaders from tier three and beyond towns and villages of India. This today has become the model which a large number of banks have adopted to resource their first level leadership roles. During the last 8 years ICICI Bank has inducted 12,000 young leaders from this program.

Ram envisioned and established the ICICI Academy for skills an ICICI CSR initiative for skill development. The academy on last count is present in 23 locations and skills 35,000 youth in 15 skills.

Ram has published his first book titled, "Leveraging Human Capital: A Practitioner's perspective" published by McGraw Hill Education Pvt Ltd. He extensively writes on his blog www.theotherview.in and invites you all to come and write.